We Spell Fun R-O-T-A-R-Y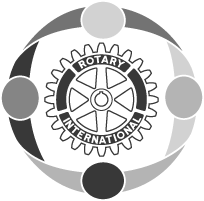 The relationships and friendships that a member develops in his/her years as a Rotarian are so valuable.  The Club's events and programs provide fellowship opportunities to foster these relationships.  Our FUNdraisers and community events are intended to involve as many Rotarians as possible in working and interacting together to meet our common goals.
WELCOME TO THE ROTARY CLUB OF GOLD BEACH
You are welcomed as a member and encouraged to 'jump in' and become as active as possible given your schedule constraints.  It's often said that "what you'll get out of Rotary depends on what you put into it".
THE FINE PRINT
Individual Rotary Clubs belong to Rotary International.  Individual members or "Rotarians" belong to a club.  The club is where most of Rotarian's meaningful service work is carried out.  Clubs can be engaged, not only in their communities, but also internationally.
Rotary International, founded February 23, 1905 now boasts 1.2 million members in 32,000 clubs worldwide.
The Rotary Motto is "SERVICE ABOVE SELF"
To belong to the Gold Beach Rotary Club, you must be proposed by an existing member.  The board and membership, after following the membership guidelines for consideration, will invite you to become an official "Rotarian".  There are annual dues – currently $175 – of which approximately 60% are submitted to District and Rotary International as club dues and fees, and the remainder stays locally to further the goals of Rotary Club of Gold Beach.
As a Rotarian, you are expected to attend the weekly lunch meetings (every Wednesday from noon – 1pm and monetarily participate in supporting the club through weekly raffles and happy dollars.
Further, you are expected to participate in the community and in the club events and fundraisers to help meet the financial needs of the Local and World Service Projects.  Volunteer your time!  Donate your $$!  You will benefit greatly from your contributions.
And most importantly, as a member of Rotary you are expected to uphold the Four Way Test and represent Rotary at your very best.
THE FOUR WAY TEST
Is it the TRUTH?
Is it FAIR to all concerned?
Will it build GOODWILL and BETTER FRIENDSHIPS?
Will it be BENEFICIAL to all concerned?
The Four Way Test is a gauge against which all Rotarians measure up.  It is often used by organizations who hold themselves to a higher standard and expect only the best from their boards and employees.