Be A Welcomer – Sponsor Ukrainian Refugees In Curry County
The United States has established the Unity For Ukraine program to allow families fleeing Ukraine, with the support of a sponsor, to apply to come to the United States. Welcome.US and Rotary International are working together to assist those who wish to be sponsors.
For information about the program go to https://ukraine.welcome.us. If you want to make it possible for a family to find safety here in Gold Beach, and have more questions contact Denise at denise@welcome.us. To talk about what we at the Rotary Club of Gold Beach can do to help, contact Carl at ckking@alum.mit.edu.
---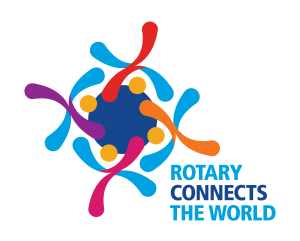 The Rotary Club of Gold Beach was founded on October 25, 1950 and is a very active service club. Each year every member of the Club is given the opportunity to participate in both community service projects and world service projects. Members may choose the projects or events that interest them most. They may invest as little or as much time as their schedule allows. This club has built up a solid membership core that has averaged 35 members for the past several years. This club and Rotary as a whole is very 'family oriented' and 'fun oriented'. The club Board is constantly canvassing the community for 'needs' that the Gold Beach Rotary Club may address. All members are encouraged to bring real opportunities to the club for consideration.
The Rotary Club of Gold Beach is comprised of many community leaders, business owners, and professionals who very much enjoy the fellowship of our weekly meetings and other social events. New members who are identified as having energy, enthusiasm, willingness, and skills to further Rotary's community-oriented goals are invited to join. Rotary Club members include a cross-section of the Gold Beach community leadership. The Rotary Club of Gold Beach places emphasis on education, scholarships, and health.

Participation is the key to maximizing the Rotary Experience. Many members have developed a true 'passion' for all things Rotary – from supporting local projects and developing youth, to supporting world service projects such as eradicating polio throughout the world or providing fresh water to a small village in Ghana, West Africa.
The Rotary Club of Gold Beach is a club of individuals who are deeply involved in the Gold Beach Community. Annual monetary contributions to the community typically exceed $20,000. Annual hours of manpower contributed to the Gold Beach community averages greater than 500 hours.
The Rotary Club of Gold Beach meets at the Landing North at 94321 Wedderburn Loop from noon to 1 pm each Wednesday. Visiting Rotarians are always welcome.
The Rotary Club of Gold Beach Board meeting is held monthly, the third week of each month, during our regular club meeting.